The Essence of Celebrations - Wedding & Debut Venue in QC
At the heart of Quezon City lies a perfect venue to make memorable milestones. Be it your birthday, debut, wedding, or anniversary, the Cocoon Boutique Hotel QC is more than willing to host your event. Through the years, the hotel became the favorite debut venue in Quezon City, trusted by numerous clients from different parts of the Philippines. Not to mention that it also receives rave reviews from people in and out of Manila for hosting wedding celebrations.

Cocoon Boutique Hotel QC genuinely understands the importance of occasions. They do not only provide a venue but also tailor-fit packages to fulfill the dream event of every client.
What Cocoon Boutique Hotel Offers
No two events are the same. Guests have unique wishes and preferences when it comes to celebrating their life milestones. The people behind the Cocoon Boutique Hotel in Quezon City take time to learn and understand the desires of every client. They customize everything with high regards to your requests and the comfort of the guests. To them, it's not just about the venue but your whole event experience, too! That's why they provide a variety of venue choices in Quezon City where one can celebrate a wedding, debut, and more!
Function Hall A

A 5-star wedding and debut venue in Quezon City complete with acoustically-treated walls, wall-to-wall carpeting, wooden calado accents, and a high ceiling adorned with stylish Murano chandeliers. It exhibits a classic atmosphere with a touch of stylishly modern vibe. When it comes to space, it can accommodate up to seventy (70) persons and also has adequate room for banquet tables, chairs, decorations and equipment. The function room can also be styled in accordance with the wedding or debut theme. Depending on the package availed and the client's requests, the hotel can also provide banquet tables, fully upholstered banquet chairs, porcelain plates, fine cutlery and stemware, and other event needs from start to finish!

Function Hall B

A 5-star debut and wedding venue in Quezon City boasting glass walls that provides a beautiful view of the cityscape. The scenery is a delightful sight for the celebrants and guests and adds to the elegance of any event. Just like Function Hall A, Function Hall B also has soundproof operable wall dividers and a high ceiling adorned with stylish Murano chandeliers perfect for intimate but modern celebrations. The function room can take in up to one hundred (100) guests with still enough space for banquet tables, chairs, theme decorations and other equipment. Venue packages may also include food services, security, hotel room accommodations, table and chairs set-up with porcelain plates, fine cutlery & stemware, sound system, bridal car and more!

Grand Ballroom

High ceiling, stylish Murano chandeliers, wide space, glass walls, beautiful city landscape and a swimming pool are what make up the 5-star Grand Ballroom of the Cocoon Boutique Hotel. It's a lavish venue that has a capacity of up to two hundred (200) people, welcoming guests with an al-fresco laidback resort-like ambiance combined with the view of a modern cityscape. It is truly a picture-perfect debut and wedding venue in Quezon City! Aside from that, the Grand Ballroom can be decorated and altered depending on your event's theme. The set-up will also come with complete tables and chairs, porcelain plates, fine cutlery and stemware. Complete function equipment (such as projector, screens, sound systems, lighting) are also available for the viewing of dazzling event montages and for other program purposes. It is the best choice for your events venue in Quezon City!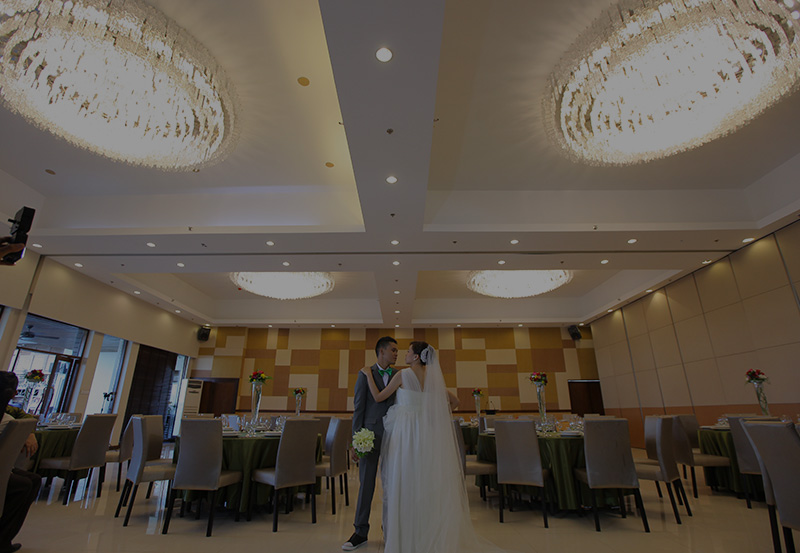 Check the Cocoon Boutique Hotel debut and wedding packages here.